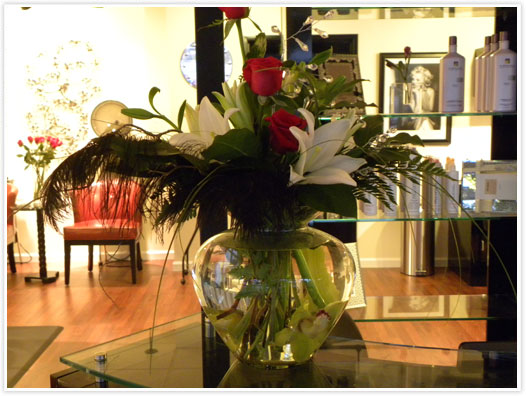 Deborah Sheldon opened the salon in May 2010 with the vision of creating a comfortable yet glamorous environment where stylist could independently use their artistic skills to optimize their clients best aesthetic potential.
Conveniently located in the heart of Lakeway, our staff has provided professional services to women and men from five to 25 years.
The salon draws you in with black polished furniture, a splash of color and the beautiful black crystal chandeliers, all give that old world Hollywood Glamorous feel.